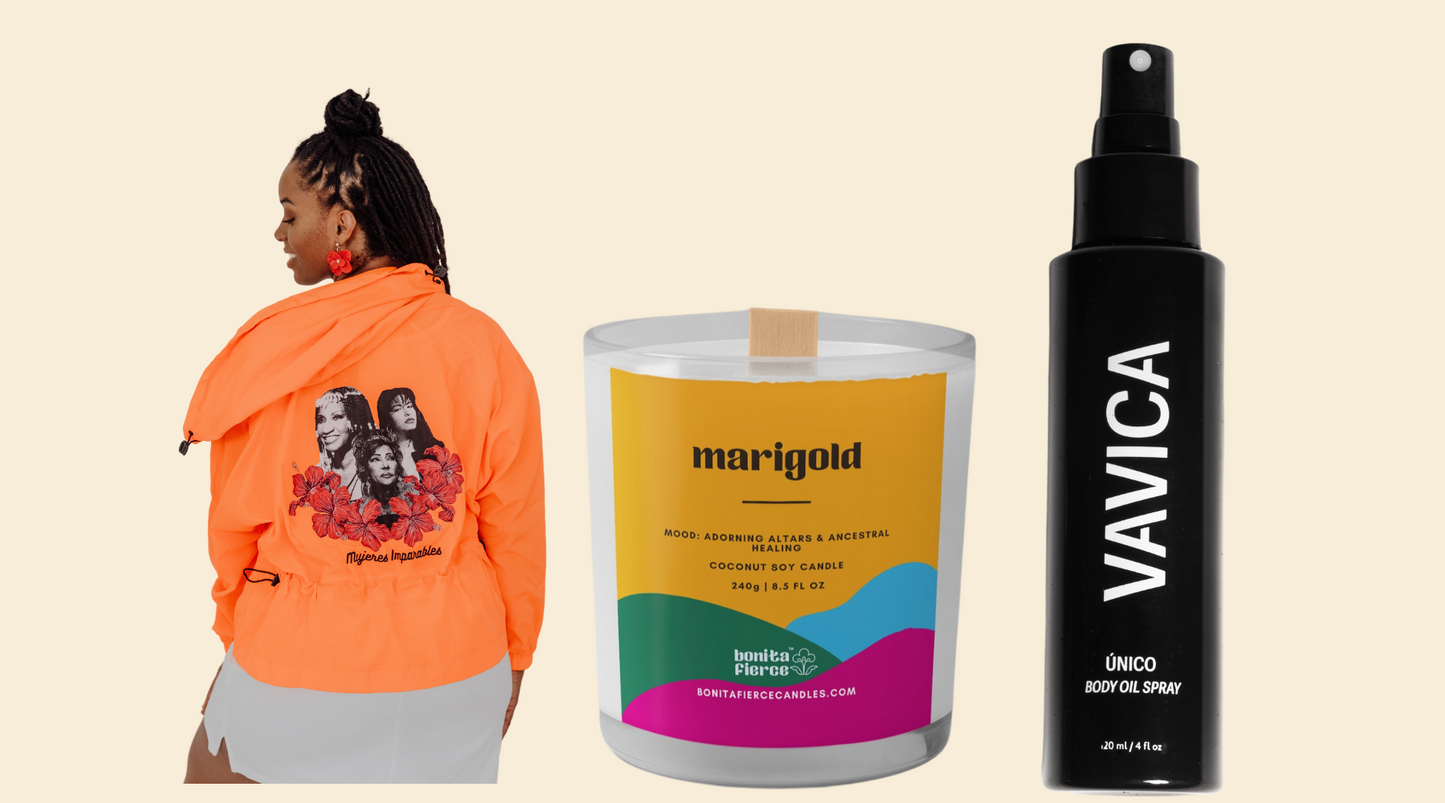 Supporting National Women's Small Business Month
October is about celebrating the strength and resilience of women entrepreneurs. We're thrilled to honor National Women's Small Business Month. As small business owners we know firsthand the determination and passion it takes to build a brand. So, let's dive into this special month together, honoring the brilliance and innovation of women-owned businesses.
Here are three ways to uplift women-owned small businesses:
Shop Small: 

Choose small shops and businesses over big chains whenever possible

, supporting small woman-owned businesses can make a huge difference. 
Spread the Word: If you love a product or service, tell your friends or leave a review online. 

Word of mouth is incredibly powerful, personal recommendations can help them grow.

Engage Online: Follow, like, share, and comment on their social media posts. Engagement boosts their online presence and visibility!
We are excited to collaborate with three Latina-Owned Small Businesses to close out Hispanic/Latinx Heritage Month. We are teaming up with Bonita Fierce Candles, Posh Palma Styles and Vavica to gift one lucky hermana a product from their unique collections. 
Women have always been the backbone of our communities, and supporting our hermanas is an investment in our collective future. Stay tuned for the giveaway announcement on our Instagram page. 
Are you looking for hydrating and moisturizing products to help you get started on your curly hair journey? Visit our shop to learn more.
Did you enjoy this blog post? We would love your feedback, leave a comment and be sure to check our previous blog posts.