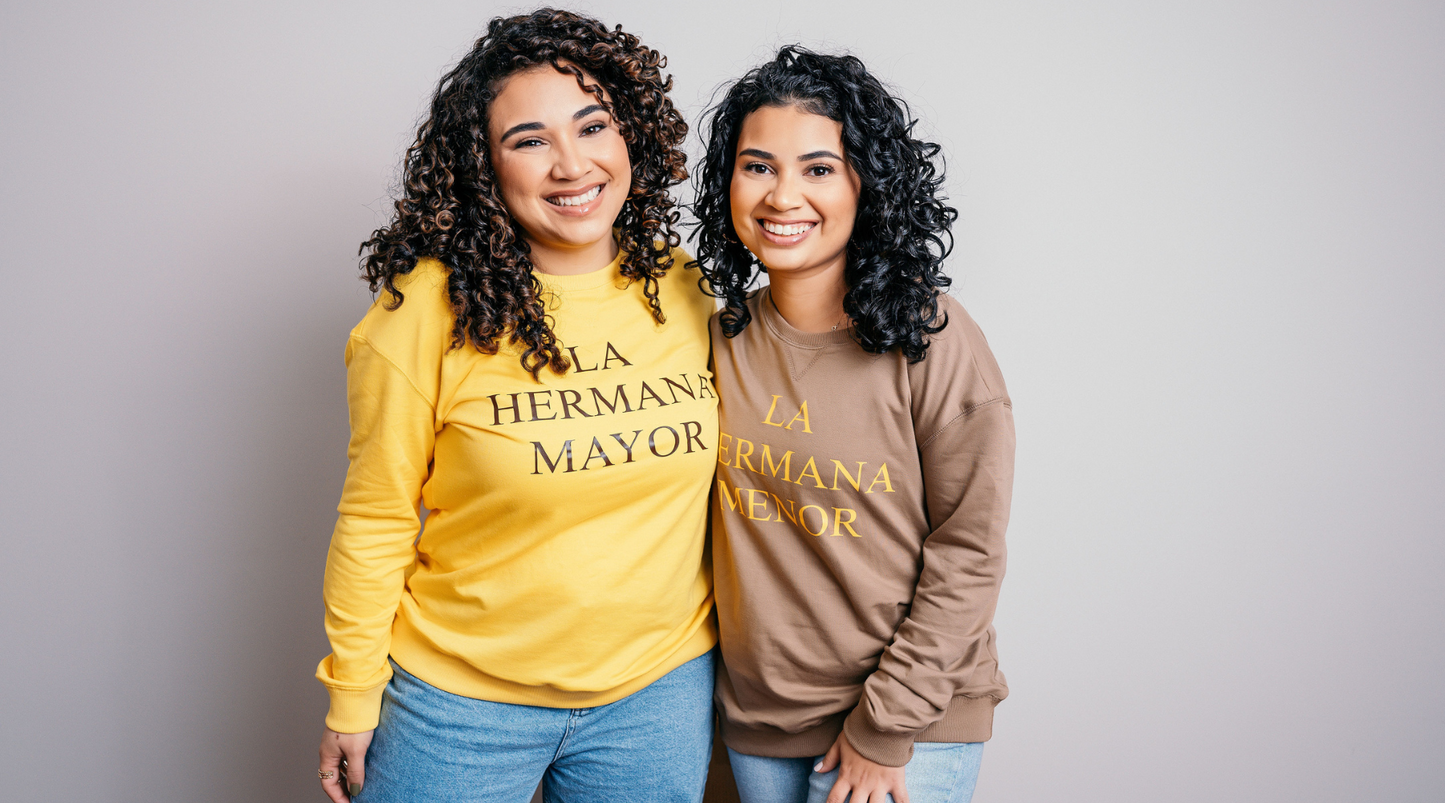 7 Tips for Diffusing Your Curly Hair Like A Pro
Hola hermanas! La hermana mayor, Cory, here. You may know that diffusing your curls can be a game-changer. One of my top tricks after styling my curls is diffusing for the best results. With the right techniques, you can enhance your curl pattern, reduce frizz, and achieve bouncy curls. 
Here are some of my top tips for diffusing your curly hair like a pro:
1- Medium Heat, Medium Airflow: Opt for medium (low heat if you prefer) heat setting on your hair dryer and medium speed to avoid damage and frizz.
2- Use the On/Off Button: Turn the diffuser on when you are positioned or tilted how you want your hair to dry. Don't turn it on abruptly as it is closer to your hair since this may cause unwanted frizz.
3- Roots First: Start by hovering to diffuse and dry your roots first. I recommend gently flipping your head upside down while diffusing to get volume at the roots. 
4- Pixie Diffuse: Tilt your hair down first, then side to side. Change every few minutes to dry evenly.
5-Don't Over-Touch Your Curls: Avoid constantly scrunching or touching your hair while diffusing. Let the diffuser do its work, and minimize handling to prevent frizz.
6- Curl by Curl: If you have specific stubborn sections, you can use the "curl by curl" technique. Place individual curls into the diffuser and hold for a few seconds.
7-Cool Shot: After diffusing, use the cool shot function on your hair dryer to set your curls. Try to get to 100% dry to help your curls last longer. 
I hope with these tips you'll be on your way to rocking those stunning, well-defined curls. Remember, it's all about embracing who you are born to be and having fun with your curly hair journey. Be sure to watch the full video on Instagram.
Happy diffusing, hermanas!
Are you looking for hydrating and moisturizing products to help you get started on your curly hair journey? Visit our shop to learn more.
Did you enjoy this blog post? We would love your feedback, leave a comment and be sure to check our previous blog posts.