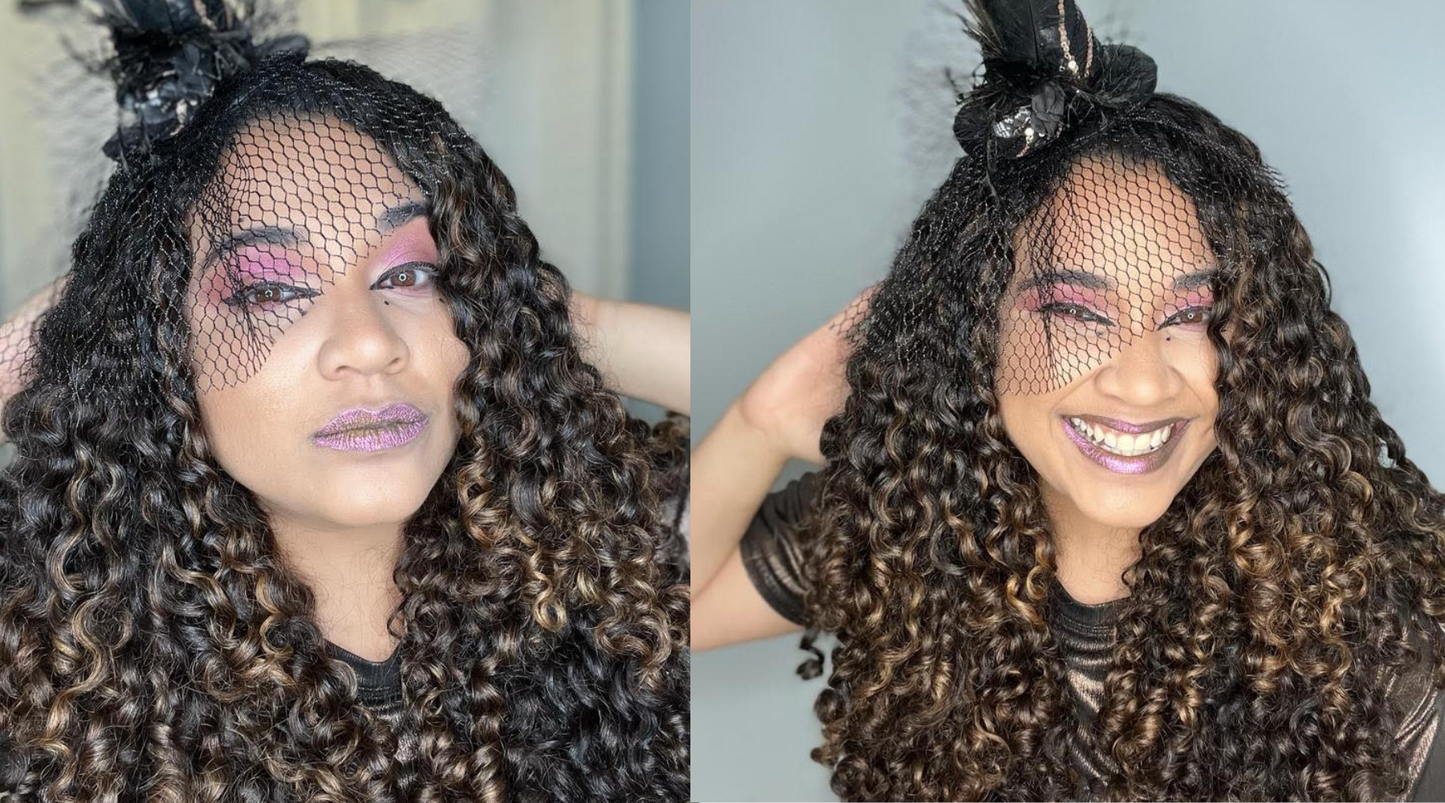 5 Halloween Costume Ideas for Curly Hair
Hey hermanas! Halloween is just around the corner, and it's the perfect time to get creative with your hair. Whether you're going for a spooky or a sweet look, your curls will be your best accessory. Let's dive into our top 5 Halloween costume ideas for curly hair.
Curly Witch: A classic Halloween choice! Tease your curls for more volume or use your favorite gel for extra definition (Like Cory, la hermana mayor, did for her costume) add a pointy hat, and you're ready to cast some stylish spells. Pro tip - opt for a witch hat headband to keep your curls intact.
Source: Cory, La hermana mayor
Mermaid Vibes: Channel your inner Ariel from "The Little Mermaid." Embrace those gorgeous, flowing curls. Add some seashell accessories or a starfish clip, and you'll be the belle of the underwater ball.
Source: Pinterest
Medusa's Mane: Turn your curls into a snaky spectacle inspired by the Greek myth. Create a high bun or let your curls down and accessorize with snakes around it. Don't forget the eerie makeup!
Source: @Curlelia
Vampire Vixen: For a dark and sultry look. Pair your costume with some vampire fangs and blood-red lipstick for a captivating effect.
Source: @ringlet.riss
Ethereal Goddess: Mix the spooky with the trendy. Style your curls and add a crown headpiece for that ethereal vibe. It's a fantastic balance of pretty and eerie.
Source: Pinterest
Remember, you can always use temporary hair color or accessories to enhance your Halloween hairstyle. Just have fun and let your curly hair shine (or spook) this Halloween!
Happy haunting, hermanas, and may your curls be the talk of the night!
Are you looking for hydrating and moisturizing products to help you get started on your curly hair journey? Order our free samples and try the Ocoa 4-step kit. 
Did you enjoy this blog post? We would love your feedback, leave a comment and be sure to check our previous blog posts.