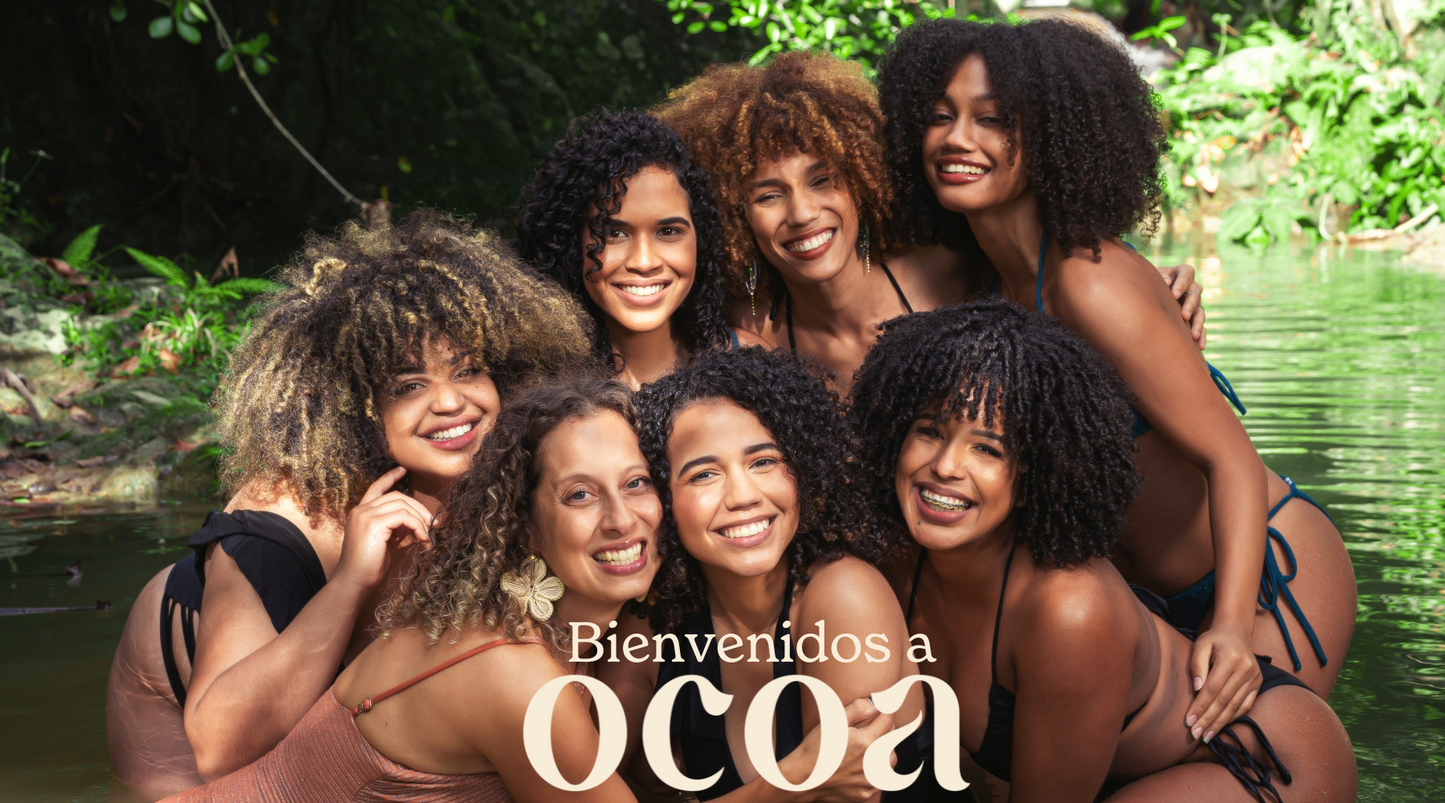 Welcome to the sisterhood of gorgeous curls!
Querida Familia,
We would like to thank you all for the continued love and support for DN Organics in these two years: Our products, our brand, and our community. It is our honor to introduce you to our new brand:
Bienvenidos a OCOA! Welcome to the sisterhood of gorgeous curls! 
This rebrand was long in the making, and we feel grateful for this opportunity, to take it back to our roots, and celebrate our culture with you. Ocoa is high-end curly hair products for the self-loving curly woman made with clean and nourishing ingredients inspired by the Dominican Republic. You may recognize our new name from our last blog post, Ocoa means a place between mountains in the indigenous Taino language. It is a city located in the southern region of DR and it's also our mom's hometown. Ocoa is the small city we grew up visiting during our childhood, and it holds a very special place in our hearts. We are proud to shed light on this part of our childhood with YOU!
This transformation started December of 2021 and we are so proud to finally share it with you. It took many months of digging deep into our why, our mission and the design work for our new identity. We are thankful for all the talented women we teamed up with to help us bring our vision to life. We are proud to know them and call them our hermanas. From the branding aspect, graphic design, photography, social media and chemists it was truly the dream team.
Rest assured nothing has changed with the two products you all love. Our Curl Cream and Styling Gel formulas will be the same one you all rave about. When it comes to cleansing our curls, you all asked, and we listened. We are grateful for the support of the 20 women who helped us test and iterate until we were confident you would love our new shampoo and conditioner. Starting today, you can find our new shampoo and conditioner focused on the scalp's health available for sale on our website. Made with potent extracts and powerful ingredients like Apples, Rosemary and Cupuacu butter, our shampoo and conditioner were created to moisturize hair and promote healthy growth. 
For us, clean means "claro" or clear in all the ways, from our formula, scent, how it feels on hands/hair and a "no" list that goes beyond sulfates, parabens and silicones. We combined the best from science and nature to create products that work for curly hair. We want you to find your Ocoa and experience our claro ingredients with our complete collection.
Our mission has not changed. We want to honor curly haired women and help them find confidence in their authentic natural beauty. Ocoa Beauty is not just about curls. It is a brand that reflects cultural representation, self-love and the discovery of who you are #BornToBe. 
Join us as we elevate the curly hair experience with claro ingredients, high performing products and packaging design that makes you feel represented.
Abrazos,
Cory and Nicol 
P.S. - Stay tuned for part II of our rebrand story. Make sure you are subscribed so you don't miss any announcements.