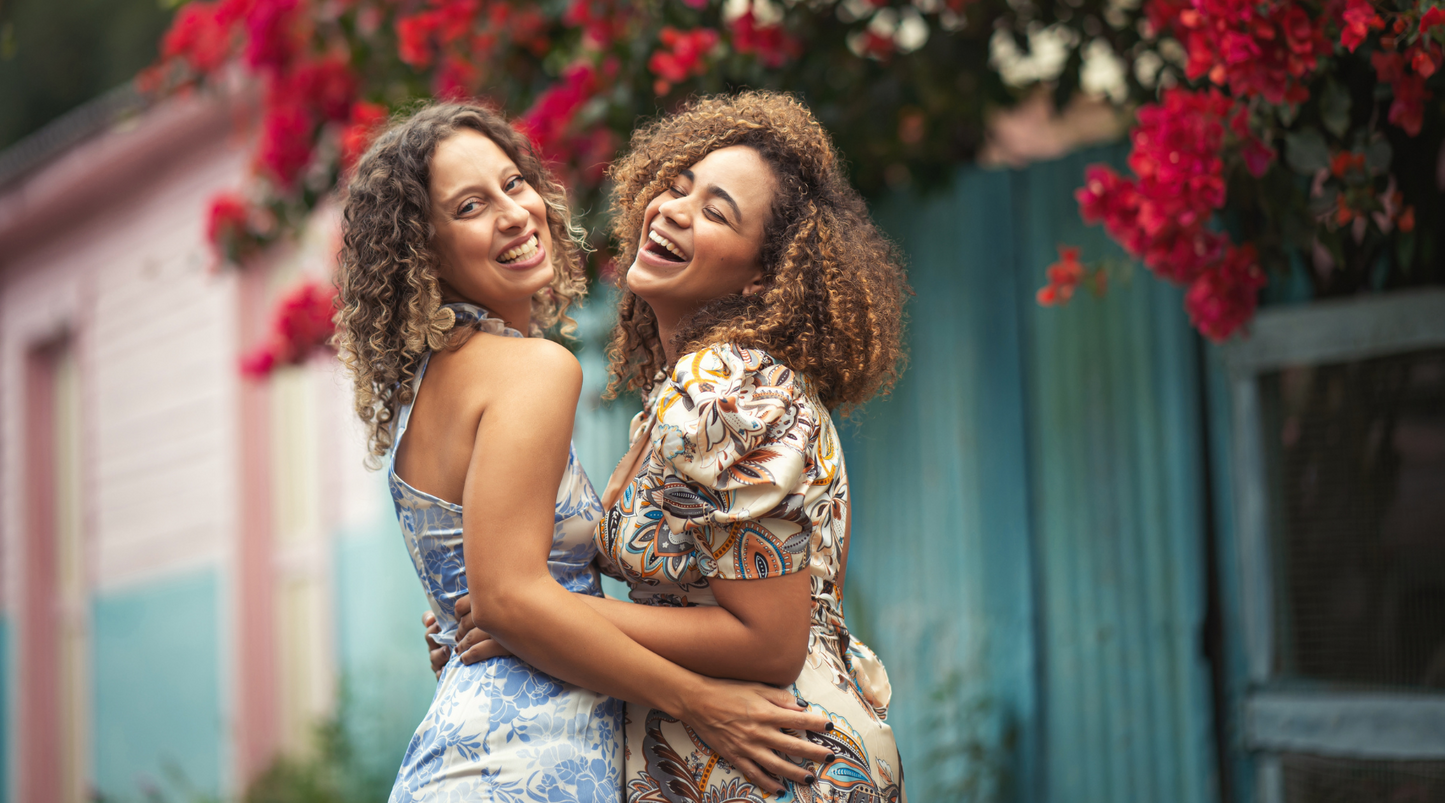 Celebrating Women's History Month
As a women-owned business we celebrate Women's History Month throughout March and beyond. This year it is extra special to share more about the talented group of women, our hermanas (sisters), who helped us bring Ocoa to life. 
It takes a village (a lot like raising a child) to run a business. We are proud to introduce you all to the amazing team who helped us elevate our brand and the curly hair care experience. A rebrand, much like many business initiatives, takes a lot of time and work. But the special sauce always comes down to the team making the dream a reality. 
This group of women are the most creative, smart, clever and beautiful inside and out. They truly exemplify the definition of the #DreamTeam and are an inspiration to us. Learn more about them below:
Julie Kucinski - Pitchwell - Julie is the brand strategist, pitch and copy genius behind our new name and brand essence. We are forever grateful to her for helping us dig deep into our why to bring the true meaning of our brand to life. If you need help bringing clarity to your brand or business Julie is who you are looking for.
Abby Haddican - Abby Haddican Studio - Abby is the talented graphic designer and artist behind our new branding and packaging. She has a wealth of experience in the design space and not only helped with the branding but also helped us hone in on our overall vibe and creative direction. She is the absolute GOAT.
Gelsandra Guzman and Valerie Diaz - Raices Media -  Raices is the dynamic sister in law duo behind our social media strategy and execution. Nuestras hermanas Dominicanas (pictured above) who also pulled off the most amazing lifestyle photoshoot in San Jose de Ocoa at the beginning of this year. We are overjoyed to work with them and the entire Raices Media team.
Jenny Casares - 1 two 1 Media - Jenny is the brilliant web developer behind our new website. She helped us refresh our web presence so we could focus on all the other projects we had going on behind the scenes. It was truly a smooth transition all thanks to Jenny.
Lilia Cretcher - Lilia Cretcher Photo - Lilia is the mastermind behind our new product photography. Her ideas and creativity really brought the Ocoa vibes to all the beautiful photography you see here on our website. The ideas, communication and execution were all top notch from beginning to end.
Their contributions to this project do not go unnoticed and we are lucky and blessed to know all of them. These women are nuestras hermanas for life. Because in sisterhood, women are empowered. Let's keep showing up, taking up space and sharing who we were #BornToBe this month and all year long.
Cheers to us women all over the world. Happy Women's History Month hermanas!
Are you looking for hydrating and moisturizing products to help you get started on your curly hair journey? Order your free Ocoa samples. * If you are a new customer use code GRATIS at checkout.
Did you enjoy this blog post? We would love your feedback, leave a comment and be sure to check our previous blog posts.