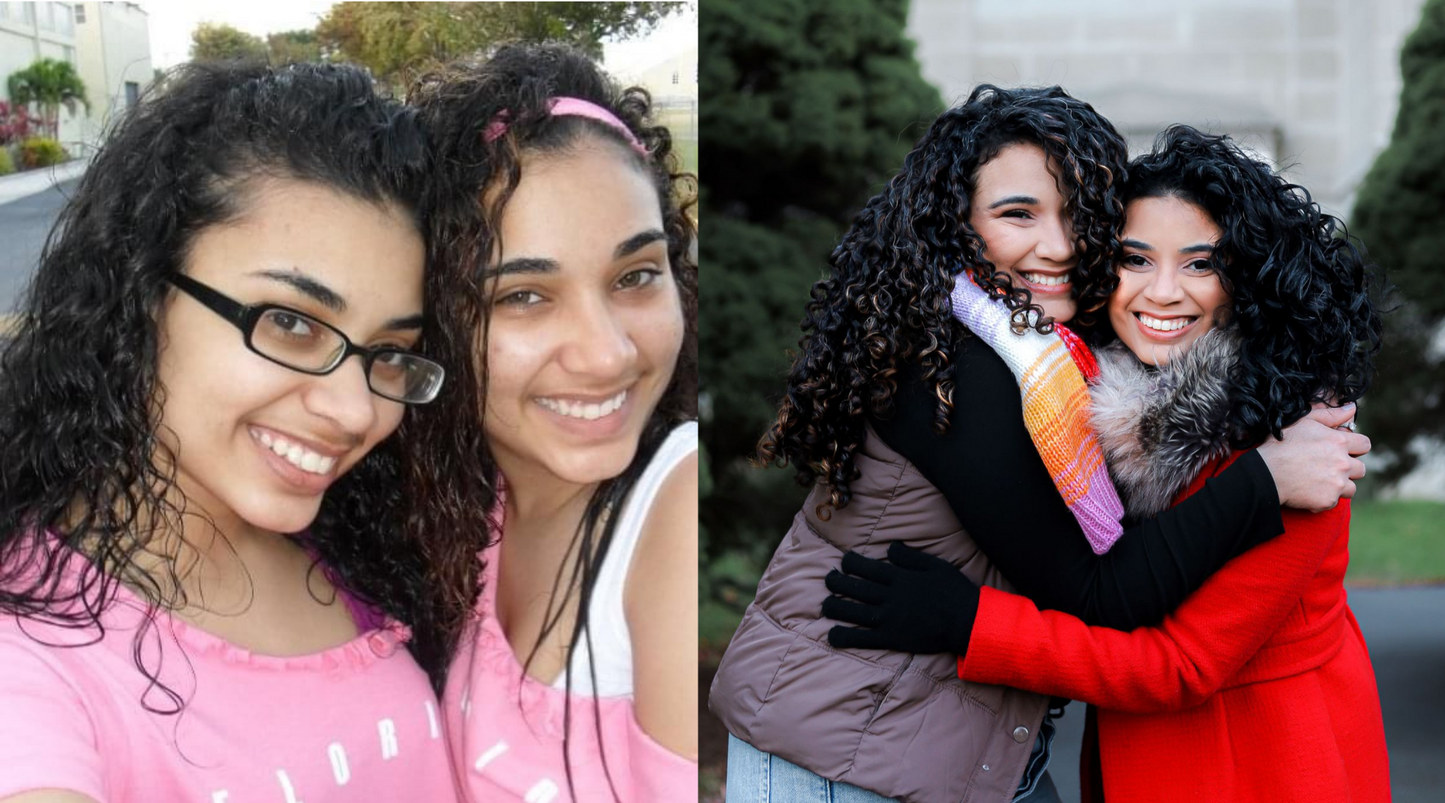 Starting Your Curly Journey? Follow These 10 Tips
February is the month of LOVE 💜 and YOU are the most important person to fall in love with! Loving yourself is part of your personal self-care journey and the transformation to stepping into your best hair and self. Here are some of the tips that helped us start our journey to love and embrace our curly hair. Ready to start rocking your curly hair? We're excited for you! 🤩
Just so you don't get confused during your natural hair journey, we've created a 10-step guide on how to transition and maintain healthy curls. This is also a great guide if you're looking to reset your current routine.
1- Cut off damage
If your ends are split and extremely damaged, cut them off sis! We promise your hair will grow back stronger and healthier. Just make sure to stay on top of your trims by getting one every 8-10 weeks. We started our journey by gradually cutting our hair, instead of the big chop. However, either way you choose is completely up to you.
2- Keep your hair clean, fresh, and moisturized
Wash your hair 3 to 7 days to keep your hair and scalp clean. Please know that dirt will not make your hair grow. Your scalp and hair need a clean surface to flourish. It's important that you keep your hair moisturized by using a leave-in conditioner every time you wash your hair and deep conditioning once a month. We created the Ultra-defined leave-in to help solve this problem. Though moisture is extremely important, you do not want to go overboard because you can get moisture overload. Keep that in mind. 
3- Avoid using too much heat
If you're trying to transition to going fully curly, you want to dish the flat-irons for a while. Just wear your hair curly and dry your curls with a diffuser or hooded dryer. When drying your curls, use low to medium heat and keep the speed low to avoid frizz while drying
4- Opt for low-manipulation styles 
When you start your journey, you might notice your hair texture might look different. Getting your hair healthy is not an overnight process, so opt for flexi rod sets, twist outs, and braid outs to start styling. These are examples of low-manipulation styles that will define your curls and give you more definition in the beginning.
5- Try protective styles
Protective styles are great and we highly recommend them for those who have a damaged curl pattern because your hair will not have to be out. Doing protective styles will allow you to retain length and regain your curl pattern. 
6- Learn about your hair
What is your curl type, density, and porosity? All of these things are important to know because they'll help you determine a hair care regimen that works effectively for you. Stay tuned as we share more about this topic in upcoming blog posts.
7- Avoid coloring your hair
Coloring your hair can loosen your curl pattern and cause chemical damage, if not done properly.  If you're just starting off as a natural, avoid coloring your hair until your curls are completely intact and healthy. 
8- Drink water & eat a balanced diet
What you put inside your body matters. Don't expect to grow long, healthy hair without giving your body the nutrients it needs. Keep up with your water intake as this does wonders for your hair. Hair growth truly starts on the inside! 
9- Don't compare your hair to anyone else's
The whole point of becoming a natural is to embrace your natural curls! Never compare your hair to anyone else's hair. Your natural curls are beautiful just the way they are. 
10- Be patient
Maintaining curly hair is far from easy. However, your hard work and patience will pay off. Stay consistent with your hair care regimen, take care of your insides, and just be patient, love! Your curls will flourish, we promise. 
Are you looking for hydrating and moisturizing products to help you get started on your curly hair journey? Order your free Ocoa samples. * If you are a new customer use code FREE. 
Found this blog post helpful? We would love to read your feedback, leave a comment and check out our other articles.