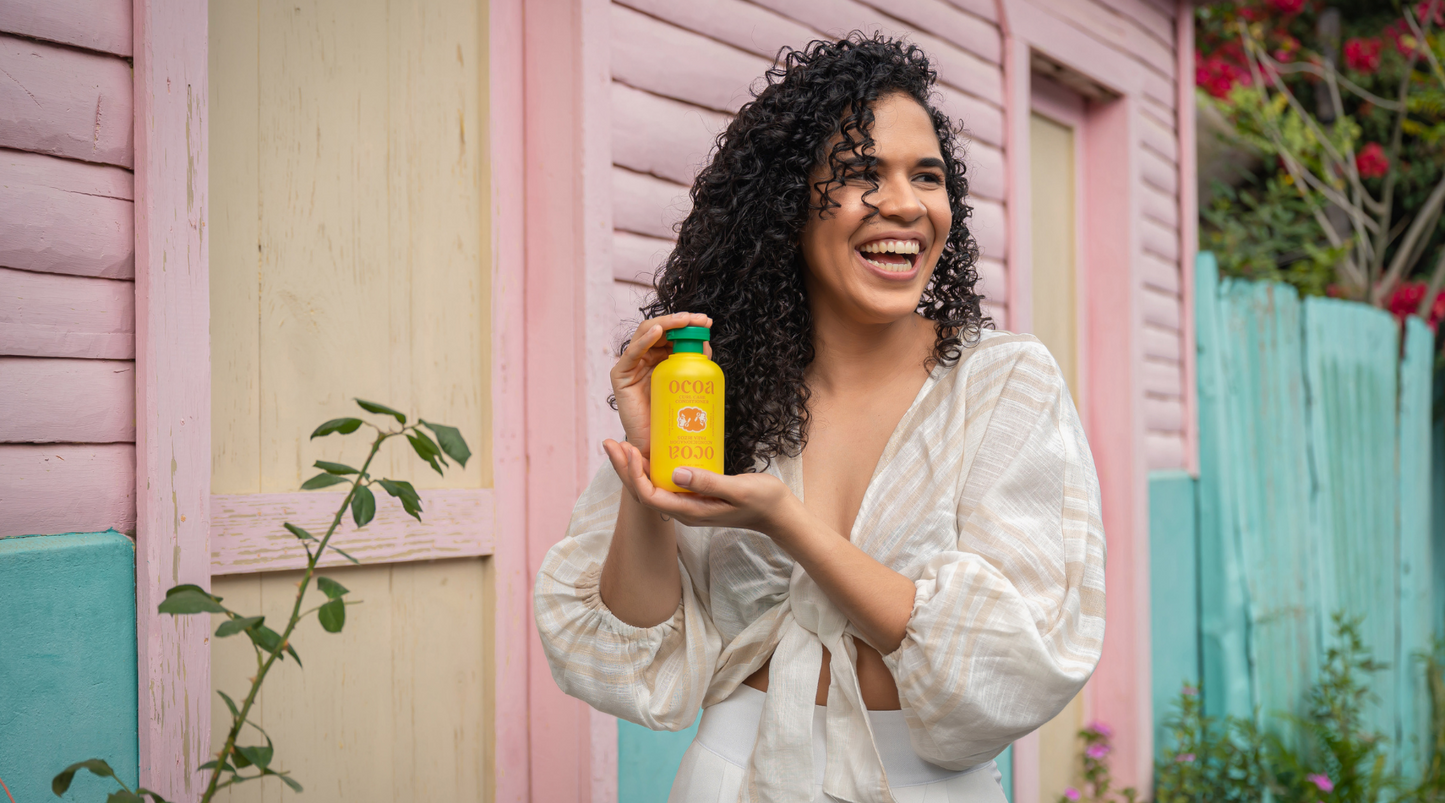 6 Easy Styling Tips for Curls - Part II
If you're looking to style your curls this summer, it's important to start with healthy and defined curls. In the first part of our summer series, we talked about tips to transition your curls from damaged to healthy and defined. Now, let's dive into some styling tips to make your curls look their best this summer.
Define Your Curls
One of the keys to styling your curly hair is to define your curls. Here are some tips to help you do just that:
1. Use a Curl-Defining Product
There are many curl-defining products on the market, including gels, creams, and mousses. Look for a product that works well with your hair type and texture. Apply it to damp hair, scrunching as you go, and then let your hair air dry or use a diffuser to dry it.
 2. Try the Rake-and-Shake Method
The rake-and-shake method is a popular way to define curls. First, apply your curl-defining product to damp hair. Then, use your fingers to rake the product through your hair, making sure to distribute it evenly. Next, shake your hair back and forth to encourage your curls to form.
3. Use a Denman Brush
A Denman brush is a type of brush that's designed to help define curls. After applying your curl-defining product, use the brush to separate your curls and encourage them to form. Remember to be gentle, using too much force can cause breakage.
Protect Your Curls
Once you've defined your curls, it's important to protect them from damage. Here are some tips to help you do just that:
4. Avoid Heat Styling
Heat styling tools like flat irons and curling irons can be damaging to curly hair. If you must use heat styling tools, use a heat protectant first and keep the heat setting low. And try to limit heat styling to once a week or less.
5. Sleep on a Silk Pillowcase
Cotton pillowcases can cause friction that leads to frizz and breakage. A silk pillowcase, on the other hand, is gentler on hair and can help prevent damage. Plus, it feels luxurious!
Refresh Your Curls
As the day goes on, your curls may start to lose definition. Here is our favorite tip to help you refresh your curls:
6. Use a Diffuser to Speed up Your Refresh
If your curls are looking a little flat, retouch your curls with your favorite refresher and use a diffuser to add volume and definition. Simply attach the diffuser to your hair dryer and use it on a low heat setting.
Are you looking for hydrating and moisturizing products to help you get started on your curly hair journey? Order your free Ocoa samples. * If you are a new customer use code GRATIS at checkout.
Did you enjoy this blog post? We would love your feedback, leave a comment and be sure to check our previous blog posts.