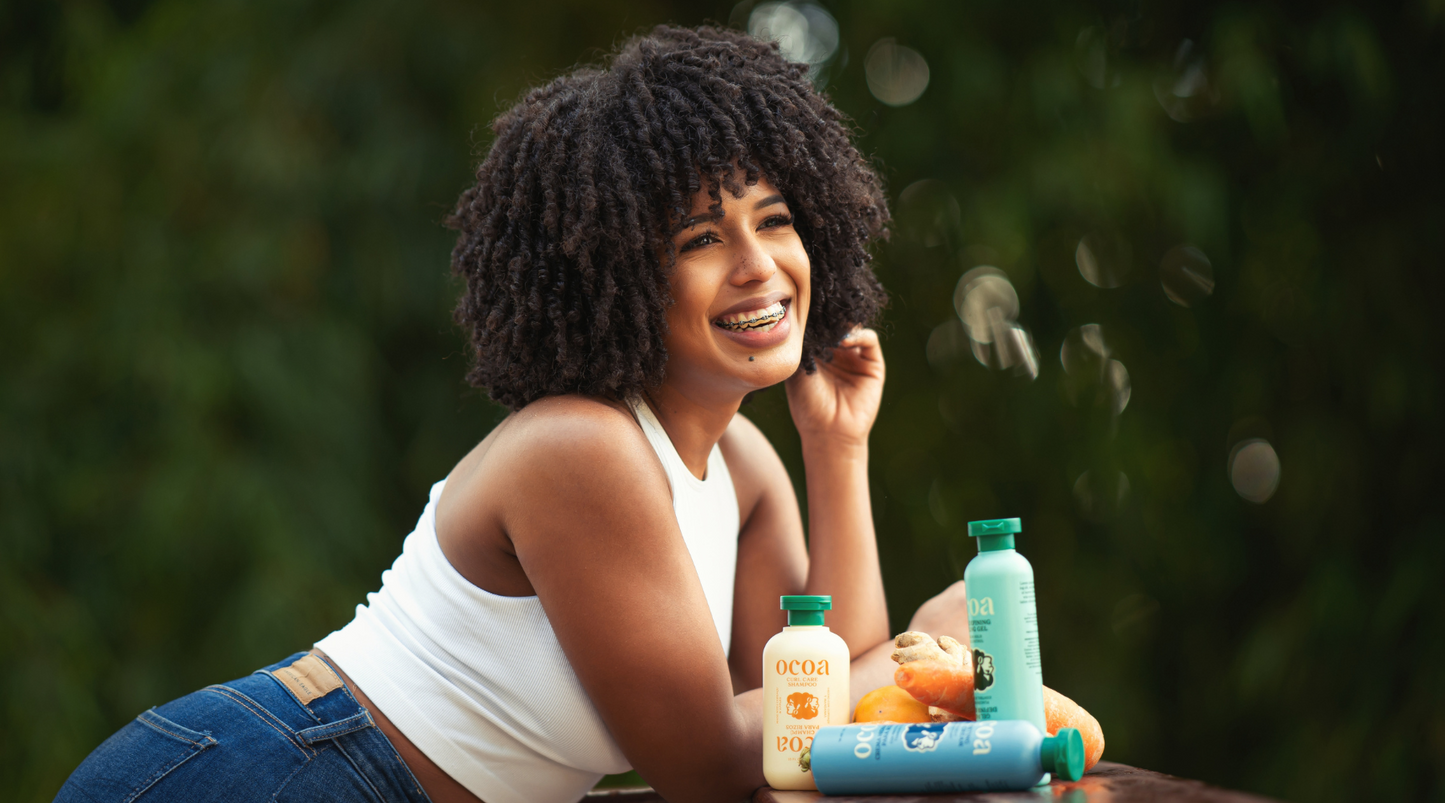 4 Hair Care Tips to Get Ready for Back-to-School Season
As the summer vacation comes to an end, it's time to prepare for the back-to-school season. This transition can be challenging, as the summer heat and humidity may have taken a toll on your curls. We are here to help hermanas. In this blog post, we'll share four essential hair care tips to get your curls ready for the year ahead. 
1. Deep Conditioning is Key
One of the most crucial steps in maintaining healthy curly hair is regular deep conditioning. Over the summer, your hair might have experienced increased exposure to the sun, chlorine from swimming pools, and saltwater from the beach, leading to dryness and frizz. Deep conditioning treatments help replenish moisture, nourish your curls, and restore their natural shine.
2. Trim Split Ends
Before the school year starts, make it a point to visit your hairstylist for a trim. Regular trimming is essential for all hair types, but it's especially crucial for curly hair as it helps prevent split ends from traveling up the hair shaft and causing damage. Trimming your hair regularly also promotes healthy growth and enhances the shape of your curls.
3. Maintain a Healthy Cleansing Routine
Finding the right cleansing routine for your curly hair is a game-changer. Curly hair tends to be drier and more prone to frizz, so washing it every day might not be necessary. Instead, try washing your hair every 2-3 days to maintain moisture levels and prevent excessive dryness. Our curl care shampoo was created with a gentle and cleansing experience in mind. 
4. Accessorize Your Curls
Back-to-school season can be a fun time to try new hairstyles and accessories. When using accessories, opt for a satin or silk scrunchie to prevent friction and breakage while securing your curls. The smooth surface of satin reduces tangling, minimizes frizz, and helps preserve your natural curl pattern, making it the perfect choice for a stylish and hair-friendly accessory. Our hermana, Magdaline, over at hello updo has a great selection of silk accessories. 
With these four essential hair care tips, you can confidently get ready for the back-to-school season. Enjoy the compliments as you step into the new school year embracing who you were born to be. 
Are you looking for hydrating and moisturizing products to help you get started on your curly hair journey? Order your free Ocoa samples. * If you are a new customer use code GRATIS at checkout.
Did you enjoy this blog post? We would love your feedback, leave a comment and be sure to check our previous blog posts.