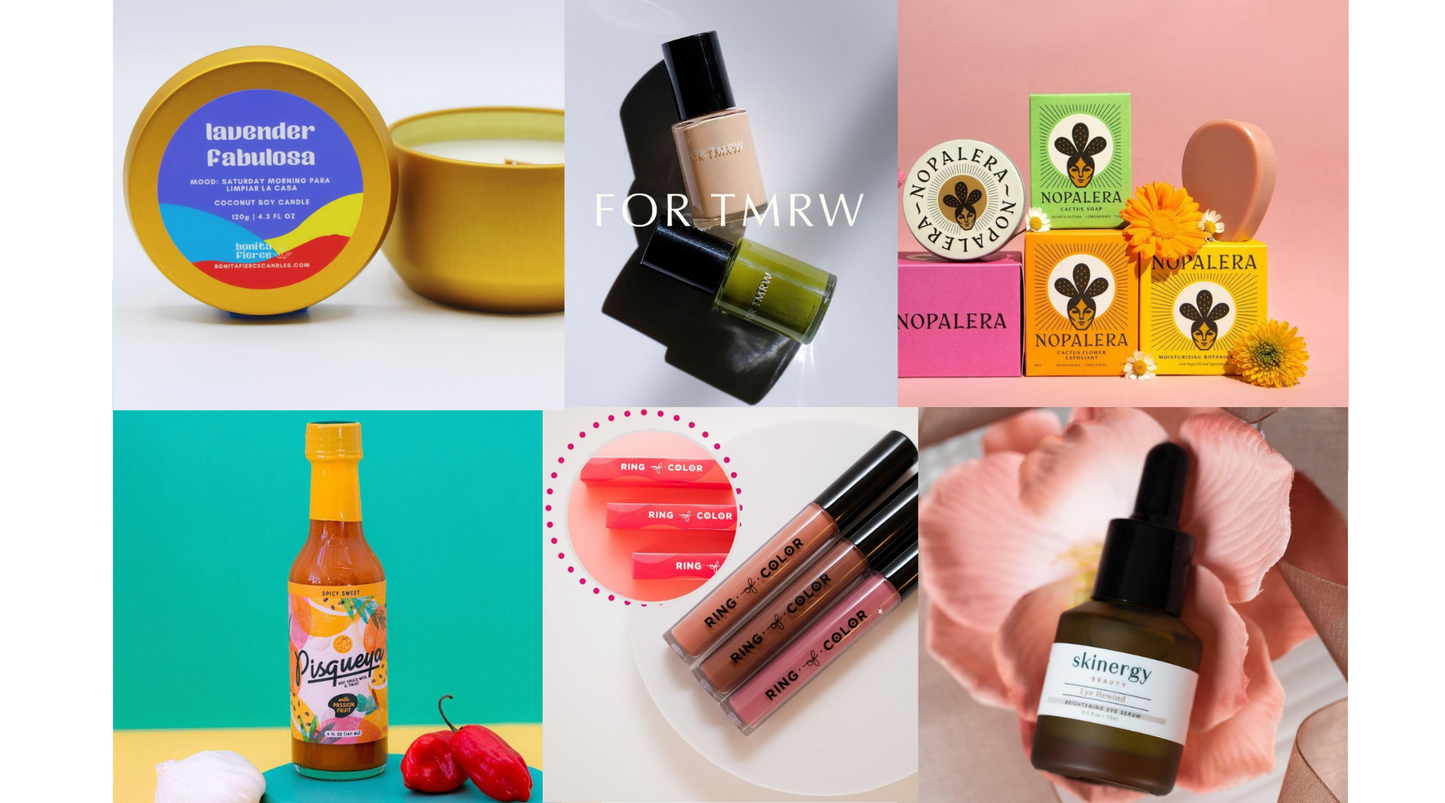 6 Latina-owned businesses to support this Hispanic/Latinx Heritage Month
This month we are highlighting six Latina-owned businesses you can support on Hispanic/Latinx Heritage Month and beyond.
Happy Hispanic/Latinx Heritage Month (HHM) Familia! HHM takes place September 15 to October 15 every year as a time to recognize and celebrate the many contributions, diverse cultures, and extensive histories of the American Latinx community. We are proud of our Dominican heritage and are celebrating all month long.

As a Latina-owned business, bringing a different take on luxe curly hair products, our mission is to help Latina women feel seen and represented. Latinx Businesses are changing the landscape of our economy and our country. Starting businesses at higher rates than any other demographic, but still unable to scale at the same rates as other non-Latino/x businesses. This month we are highlighting six Latina-owned businesses you can support on HHM and beyond.

Bonita Fierce Candles - A company dedicated to creating premium candles inspired by Latin@ heritage and home. https://bonitafiercecandles.com

For Tmrw - A Non-toxic nail care brand for the simple pleasures rooted in wellbeing. https://fortmrw.co/

Nopalera - Mexican botanicals for bath and body inspired by the beauty and richness of Mexico. https://nopalera.co/

Pisqueya - Latinx-American food company with all-natural, high quality food products, inspired by the Dominican Republic. https://www.pisqueya.com

Ring of Color - A makeup, beauty and lifestyle brand for EVERYONE. https://ringofcolor.com/
Skinergy - Skin care products for hyperpigmentation, dehydrated and sensitized skin. Your Skin. Re-energized. https://skinergybeauty.com

Thank you for supporting Latina-owned and being part of our familia. During the entire month of Hispanic/Latinx Heritage Month, enjoy 15% off your entire purchase at dnorganics.com with code: HHM22. Offer ends Oct 15th, 2022, at 11:59pm.

Are you looking for hydrating and moisturizing products to help you get started on your curly hair journey? Order your free Ocoa samples. * If you are a new customer use code FREE.

Did you find this blog post helpful? We would love your feedback, leave a comment and be sure to check our previous blog posts.