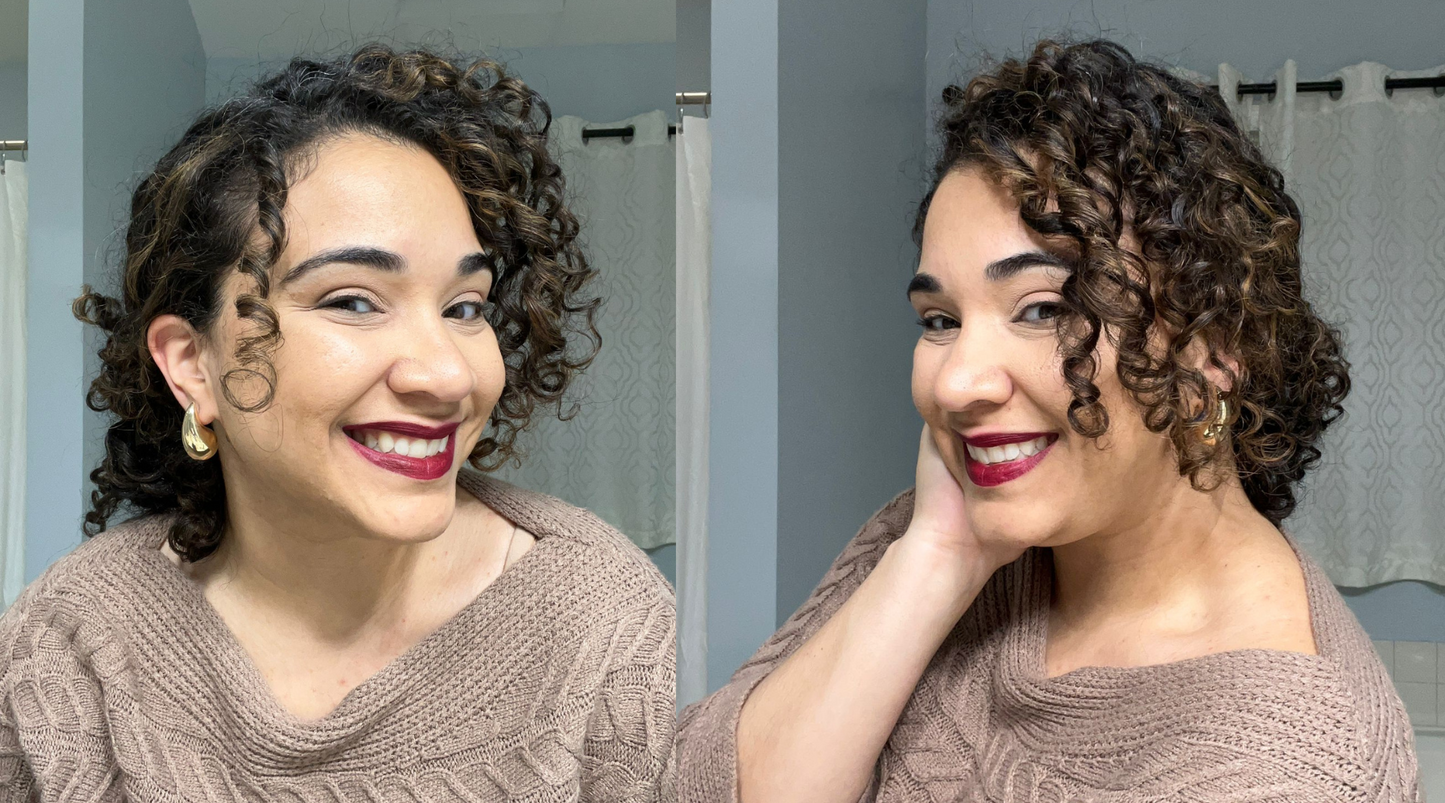 3 Easy and Gorgeous Thanksgiving Hairstyles for Curls
Happy Thanksgiving season, hermanas! As the air gets cooler and the leaves turn to shades of amber and gold, it's time to start thinking about how you'll style your gorgeous curls for the big feast. Whether you're gathering with family or friends, these Thanksgiving hairstyles will have you looking stunning and feeling festive.
Easy Curly Updo: This Thanksgiving, try something new with a loose curly updo. Leave a few ringlets to frame your face and secure the rest with bobby pins. 

Pair it with earthy tones in your outfit, and you'll be the embodiment of autumn chic.
Classic Half-Up, Half-Down: This classic hairstyle never goes out of style. Secure the top half with a hair tie and try leaving a few framing pieces around your face to complement the cozy Thanksgiving atmosphere. 
Fun Front Twist: Thanksgiving is a fun celebration. Have fun by trying this easy front twist. Grab a few pieces in the front, twist them and use a small hair tie or bobby pins to secure it. It's a whimsical and delightful way to embrace the season.
These hairstyles are not only stunning but also practical, allowing you to enjoy your Thanksgiving feast without hair worries. Whether you're cooking up a storm in the kitchen, sharing stories around the dinner table, or taking a scenic autumn walk, your curly hair will be ready for every special moment. Leave us a comment if you will be trying one of these hairstyles this year.
From all of us here at OCOA, we wish you a Happy Thanksgiving celebration!
Are you looking for hydrating and moisturizing products to help you get started on your curly hair journey? Order our free samples and try the Ocoa 4-step kit. 
Did you enjoy this blog post? We would love your feedback, leave a comment and be sure to check our previous blog posts.